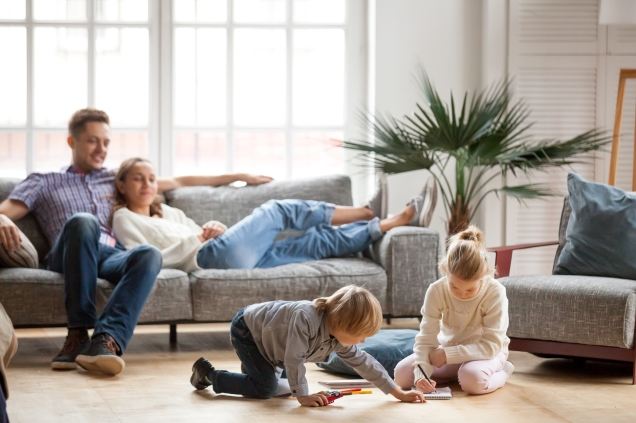 Customer Testimonials
Bill C.

⭐⭐⭐⭐⭐

I have Berber carpet, bare feet in summer and a dog.  I usually get carpet cleaned every 6 months to a year.  This time the carpet was really track marked and I wondered whether it could be brought back.  The last time my usual cleaer did it there was a hint of dirt in the track area.


Today "Dustin" arrived, on time and did a great job.
Jane C.

⭐⭐⭐⭐⭐

We recently added a beautiful gray backsplash in our kitchen. Chad, our installer did an amazing job. He was timely, professional, and the pride he takes in his work shows in our finished product. From start to finish this was a stress free project for our family. We highly recommend Crown Color Tile!!!
Connie T.

⭐⭐⭐⭐⭐

We just had Crown return to clean our carpets this time. Scheduling was fast and easy. They were able to come over on the day I requested. Duston did a superb job. He worked efficiently to connect hoses, spot treat, move furniture, and complete the job. He worked hard and was very cordial. I would still highly recommend Crown Carpet for your furniture and carpet cleaning needs.
Bob and Connie Tesar

⭐⭐⭐⭐⭐

We have used Crown to clean our carpets on several occasions. They were always prompt and did a great job at a fair price. That is why we called them to clean our furniture. Dan was super. He came on time, did a thorough and complete job, and was very pleasant. We would recommend Crown for all of your carpet and furniture cleaning needs.
Support your local businesses!
A C.

⭐⭐⭐⭐⭐

We had our tile (half of our house) installed by Crown. What a great company to deal with. First, dealt with Stephanie in the showroom, what a wonderful person so helpful. I was ready to put money down but she said no you'll pay when its done; wow, what company does that anymore?  Chad the installer did an awesome job.
We also had our carpets and 2 wing back chairs cleaned after the tile was done; great job done by Duston.
And their prices are so good,  we saved thousands, that's typed correctly, going with them for our tile.
When we are in need of new carpet they WILL  be the place we return to.
Gary M.

⭐⭐⭐⭐⭐

We had our old kitchen tile torn out and replaced by Crown Carpet/Color Tile and their tile price beat both Lowe's and Home Depot. The tile selection in the store was excellent and the work was of high caliber.  I'd recommend these people to anyone.
Roxanne L.

⭐⭐⭐⭐⭐

I love shopping local small businesses. We selected beautiful new carpeting for bedrooms and completely new tile for the rest of the house. They were very helpful with the color selections. So satisfied!
Judy B.

⭐⭐⭐⭐⭐

On time, moved all my furniture and placed it back with protectors under each piece so it would not  harm the carpet. The carpet looks great and it  had some pretty awful stains from a previous owner. This is a company that I would recommend to all my friends and family. As a side note, our cleaner was deaf and was accompany by his mother-in-law to assist in signing my directions on what needed to be done in each room. They were a delightful team of hard workers. I admire any company that gives a deaf hard of hearing person and opportunity to work and this young man did an excellent job.  It says a great deal about the  ownership of this company. Bonus points in my book.
Jacqueline Mazour

⭐⭐⭐⭐⭐

I couldn't be happier with my beautiful floors! I had my old carpet removed and replaced with tile. Tom did a fantastic job - he's an artist! I also experienced wonderful, friendly customer service and got a great price!
monique ortega

⭐⭐⭐⭐⭐

Ricky did an amazing job on my Aunt and Uncle's carpet cleaning. They are so happy with Ricky's hard work. If you need your carpets cleaned call Crown!!
Kim N

⭐⭐⭐⭐⭐

Brent, Pam, Stephanie and all the crew are all wonderful. Best place in town. Love these people and love my carpet. I would highly recommend Crown Carpet.
Timothy Hickey

⭐⭐⭐⭐⭐

Very easy to work with.